This site uses cookies. By continuing to use this site, you are agreeing to our use of cookies.

Learn More.

Welcome to

Allied-Gaming

!
Allied-Gaming
I am pleased to announce our new CS:GO Developer @codingcow, he has proven himself capable of being a developer and has the experience we need to improve our CS:GO servers. We hope with this promotion it will take some pressure off of us so we can focus on other things like the resurgence of GMOD, better features on the forums and the eventual return of the 1.6 servers.
Lets all congratulate @codingcow on his promotion and wish him well!
On Sunday October 9th 7pm Eastern Time, we will be hosting a 1v1 Event!
If you are having trouble with time zones, use this link: (
Time Zone Converter
)
Goals
There will be prizes given out to players who have the most MVP Stars(Wins in Arena 1). We will be tracking the stats over a total of 4 map cycles. We will be playing on four of the most favorite maps that are played ( Please put in comments what Four faviourate maps you want to play )
Prizes
1st Place: 2000 Credits, 1 month of Operator.
2nd place: 1000 Credits, 2 Weeks of Operator.
3rd Place: 500 Credits
Participants: 100 Credits and a High Five!
Prizes subject to change (Prizes could be added or removed, stay up to date)
(If you would also like to donate prizes, you are more than welcome too!)
Everyone is welcome and encouraged to attend!
Rules
No Hacking, script usage, exploits, etc, any of these will automatically make you disqualified, and banned.
Having bad sportsmanship will involve a punishment.
All regular 1v1 Rules apply.
Note: While anyone is welcome to play the server, in order to be considered for any of the Prizes, you must reply to this thread and indicate that you will be participating in the event.
Fuckers signup before 6pm EST or no bueno entry
If you are going to participate, comment your favorite maps down below in the comments, and we will get the most four maps that are nominated the most and throw it into the map pool; make sure to tag
@Bunyip
If any Staff/Trusted Members would like to help with the event please Message
@QuitTrying
@Bunyip
​
Competition Time!
Once again I will be holding a competition during this Saturday's Karaoke Event. As it's my birthday it was suggested to me that I should have people sing songs to me. Whether it's a serenade or, oh idk... a rendition of my favourite song from The Little Mermaid (Part Of Your World) I will be judging once again on effort and enthusiasm rather than singing ability as well as it's relevance - so pick something you think or know I would like.

There will be a maximum of 10 participants purely to keep it as short as possible and to allow others who do not want to sing solo/participate to sing too.

The prizes for the competition will be:
1st: $10 worth of RP points or a $10 Steam Gift Card + Teamspeak Icon
2nd: $5 worth of RP points or $5 Steam Gift Card + Teamspeak Icon
3rd: Teamspeak Icon + An avatar drawn by me

The Icons are predetermined Karaoke related icons so please don't request one. Also, please note that the icons will be available to win in future Karaoke Events and if you wish you keep yours you will need to enter future competitions and claim back your title.

I wish you all the best of luck!

TO ENTER THE COMPETITION PLEASE POKE ME ON TEAMSPEAK. MAXIMUM 10 PARTICIPANTS WITH FIRST COME FIRST SERVE ENTRY.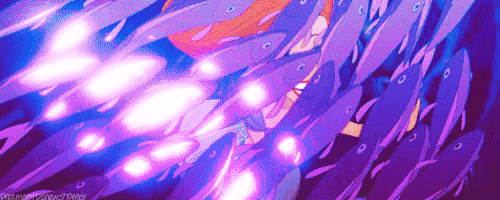 ​